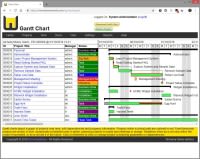 Gantt charts can be generated from any position in the project tree, with options to include or exclude based on project type, manager or timeframe. Charts can be downloaded as SVG images for inclusion in documents or presentations.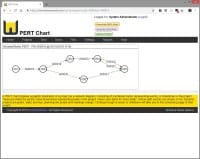 PERT charts display a graphic illustration of a project as a network diagram, consisting of numbered nodes representing events, or milestones in the project. These are linked by vectors representing tasks in the project. Critical path vectors are shown in red.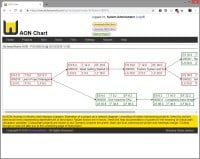 AON (Activity-on-Node) charts display projects as a network diagram, consisting of nodes representing tasks, and vectors representing dependencies. Critical path calculations are shown, with critical path nodes highlighted in red.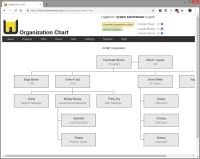 Organization charts can be generated within the contacts and company management module based on reporting lines and associations. Charts can be downloaded as SVG images for inclusion in documents or presentations.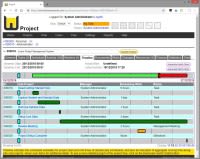 Timeline view indicates the scheduled estimates for project start and end times (if dynamically scheduled), and also an indication of aggregated running time along-side sub projects.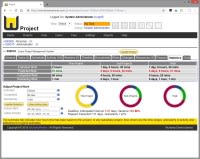 The summary tab indicates how much time has been spent on this project, or any subsidiary project. Also shown are the time ranges, granularity of activity, and adherence to original estimates.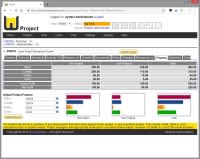 The finance tab shows a summary of any fiscal events that have been applied to this project, or any subsidiary project. This include Credit, Debit or Cost calculations base on activity events.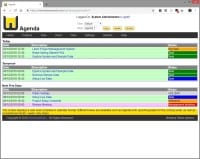 Calendar in Agenda view shows upcoming tasks and events scheduled over the next week. Views are switchable to day, week or month presentation formats.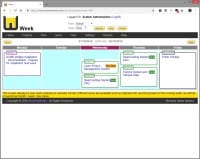 Calendar in Week view shows scheduled tasks and events for any selected week. Users with appropriate permissions can see other user schedules.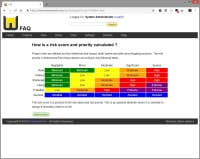 Project risks are defined by their likelihood and impact (both before and after any mitigating actions). The risk priority is determined from these factors according to this lookup table. The risk score is a product of the risk value and risk priority.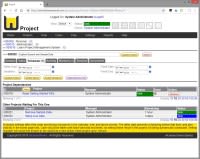 Schedule settings affect the order and timing of projects in the calendar, over and above priority. The defer date prevents scheduling before that time, and also visibility in the home page lists. Setting respawn will cause the project to be reinstantiated as a new active clean project upon closure.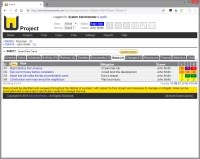 Risks should be identified and reviewed throughout the lifetime of a project, with respect to their impact and measures to manage or mitigate. Risks can be associated with a sub-project specifically created to manage that risk.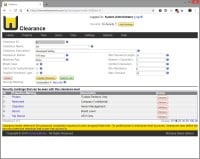 Clearance levels determine the password complexity required of users assigned that level. On professional or enterprise level accounts, clearances also define the security protective markings that a user has access to.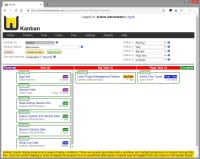 Kanban boards show projects at a range of status codes which are normally associated with a workflow. They give a quick indication of workflow progression and performance.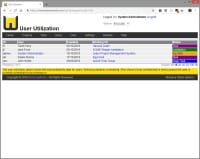 The user utilization report shows which projects users are currently working on, and also an indication of availabilty based on current dynamically scheduled tasks and projects.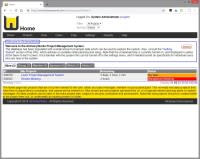 The home page lists projects that are of current interest to the user. This normally excludes projects that have time or dependency constraints, and cannot yet be worked on. Also shown are any projects sponsored by us, or of special interest and any alerts or system messages. All other projects can be seen in the main project tree, subject to security constraints and permissions.